ABOUT US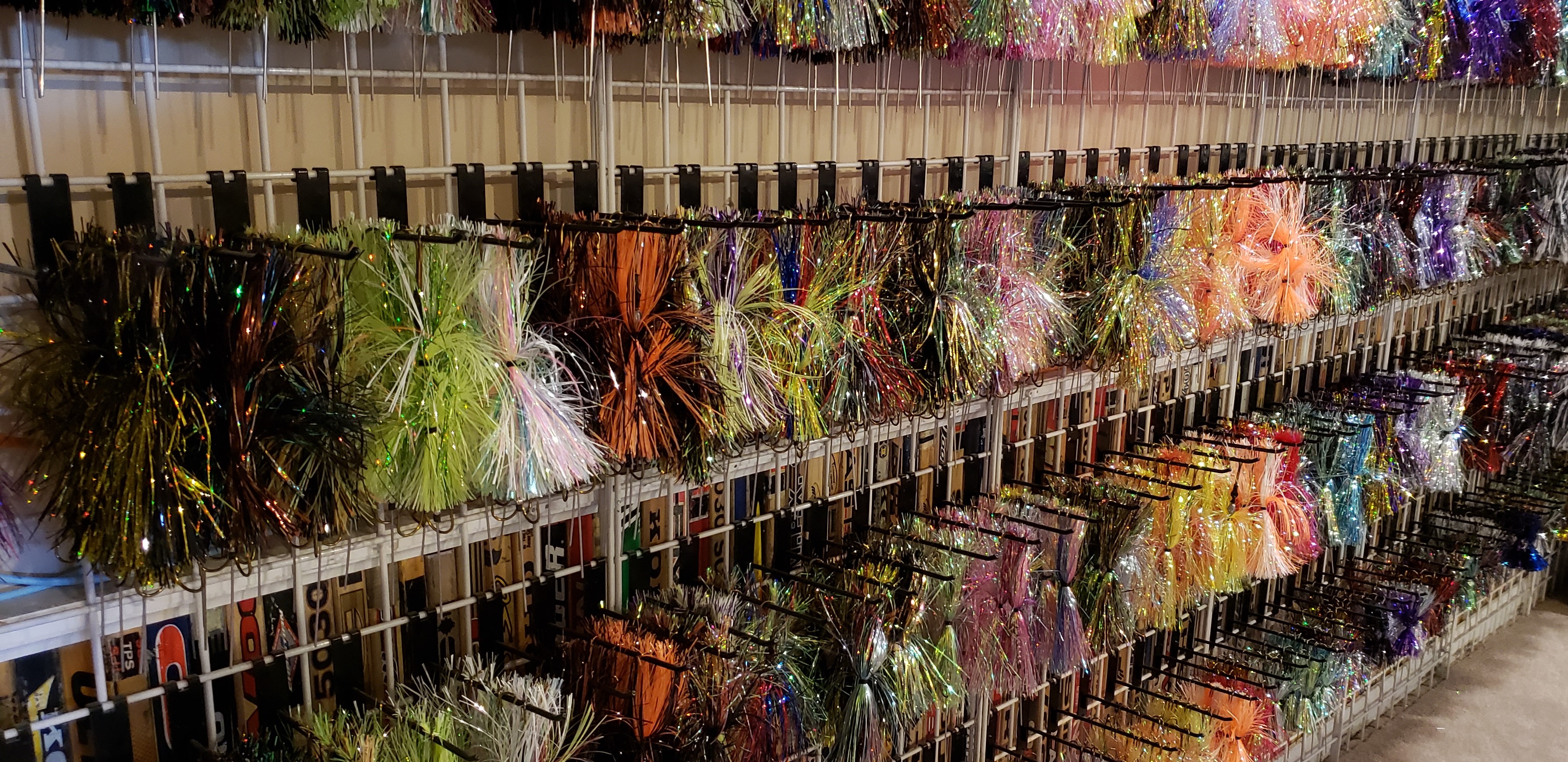 Spanky Baits has been hand-making muskie lures for over 13 years. We have an indestructible line of In-Line Spinner baits that will hold up to the toughest of fish.
Our mission is to manufacture the highest quality, cutting edge lures and bring them to you at an affordable price. We offer the industries largest selection of colors and we strive to offer the very best customer service. We are committed to continual product improvement through feedback from our field researchers and you, the anglers.
Through proven success by our loyal fisherman, Spanky Baits will become the standard by which all other lures are measured. Spanky Baits proudly supports habitat conservation, CPR and the general betterment of all our fisheries.
---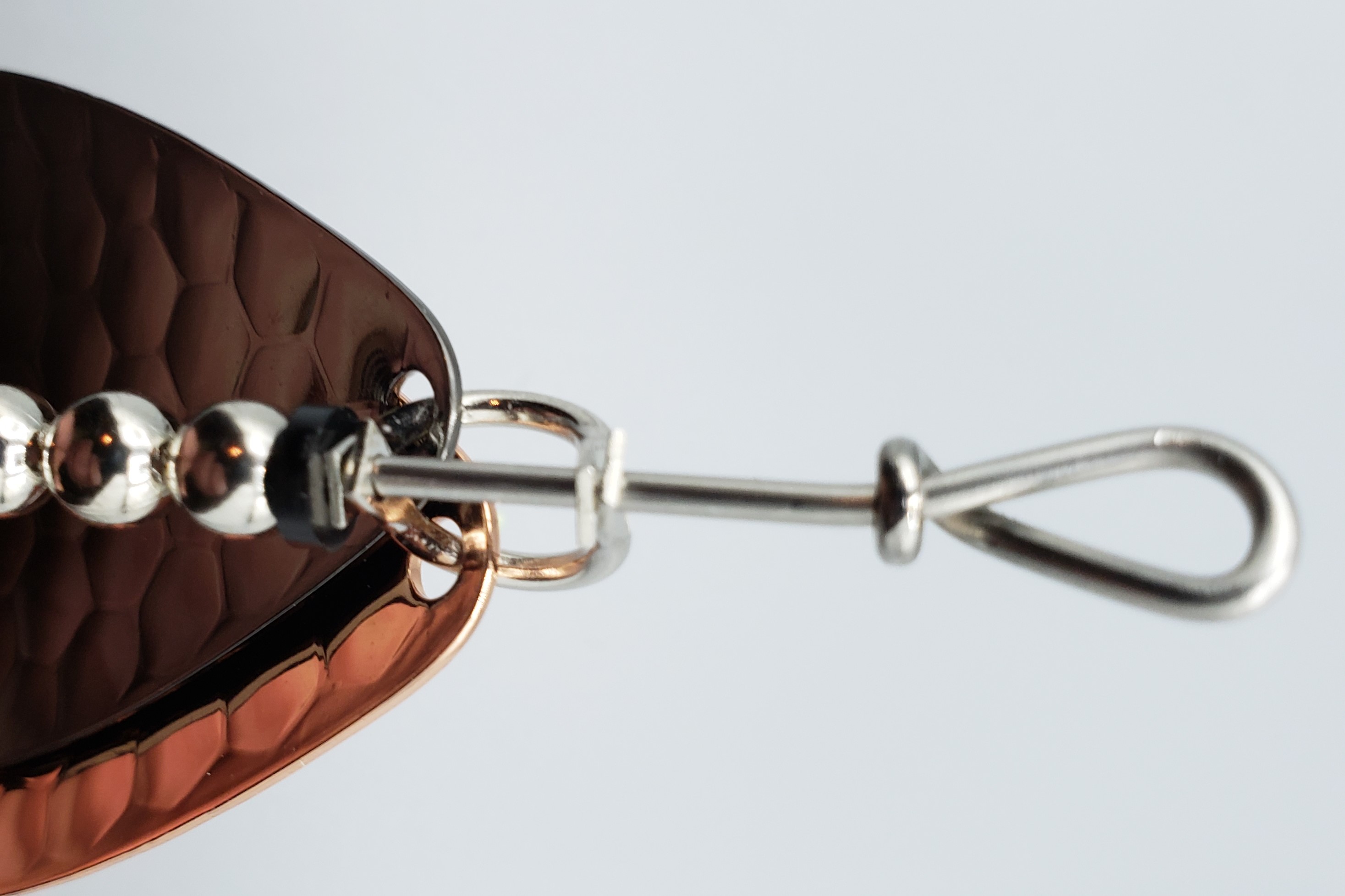 To make "The Best" Bucktail we start with elite design ideas and build them with the best components available. Many parts have to be custom machined to meet Spanky quality requirements.
ALL PARTS ARE MADE & ALL BAITS ARE ASSEMBLED IN THE USA
Through wire is .072" 304 (custom tempered) stainless steel-nothing comes close!
Nylon washers ensure perfect blade rotation and assist with trolling
Each bait is proven for casting & trolling, you only need 1 Spanky to do both
Our skirts are tied over a lock style brass channel to safeguard against sharp teeth
Each thread lock is saturated with epoxy to ensure the bond will stay put forever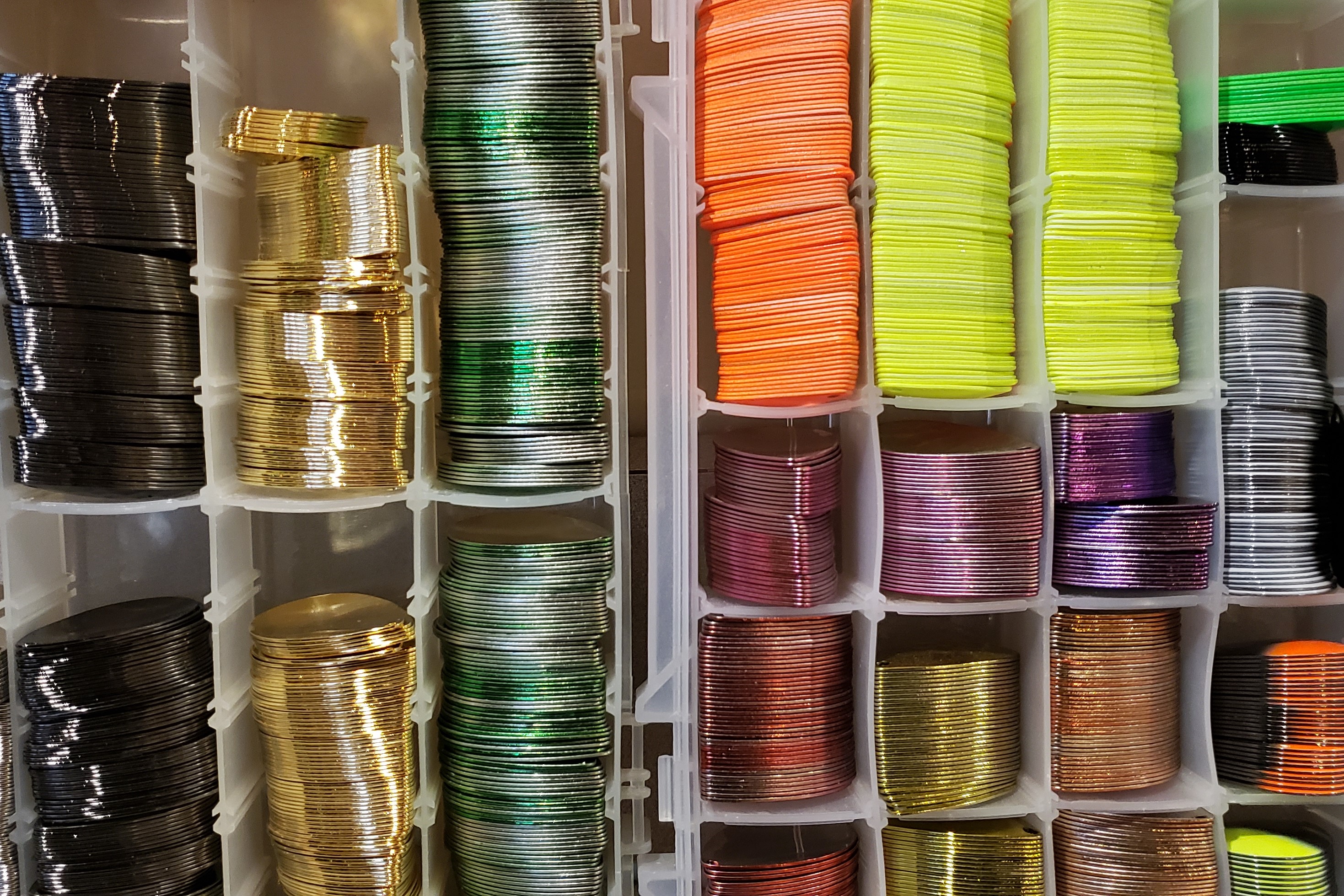 Blades are simply the heartbeat of this style lure. By using the thicker blades we are able to guarantee perfect harmonics. Anglers will not be interrupted by bent, warped or even broken blades that you would experience using thinner blades.
Blades are all .040" thick
Blades start every time without having to jerk or snap the rod to kick start them
Over 40 different blade colors & patterns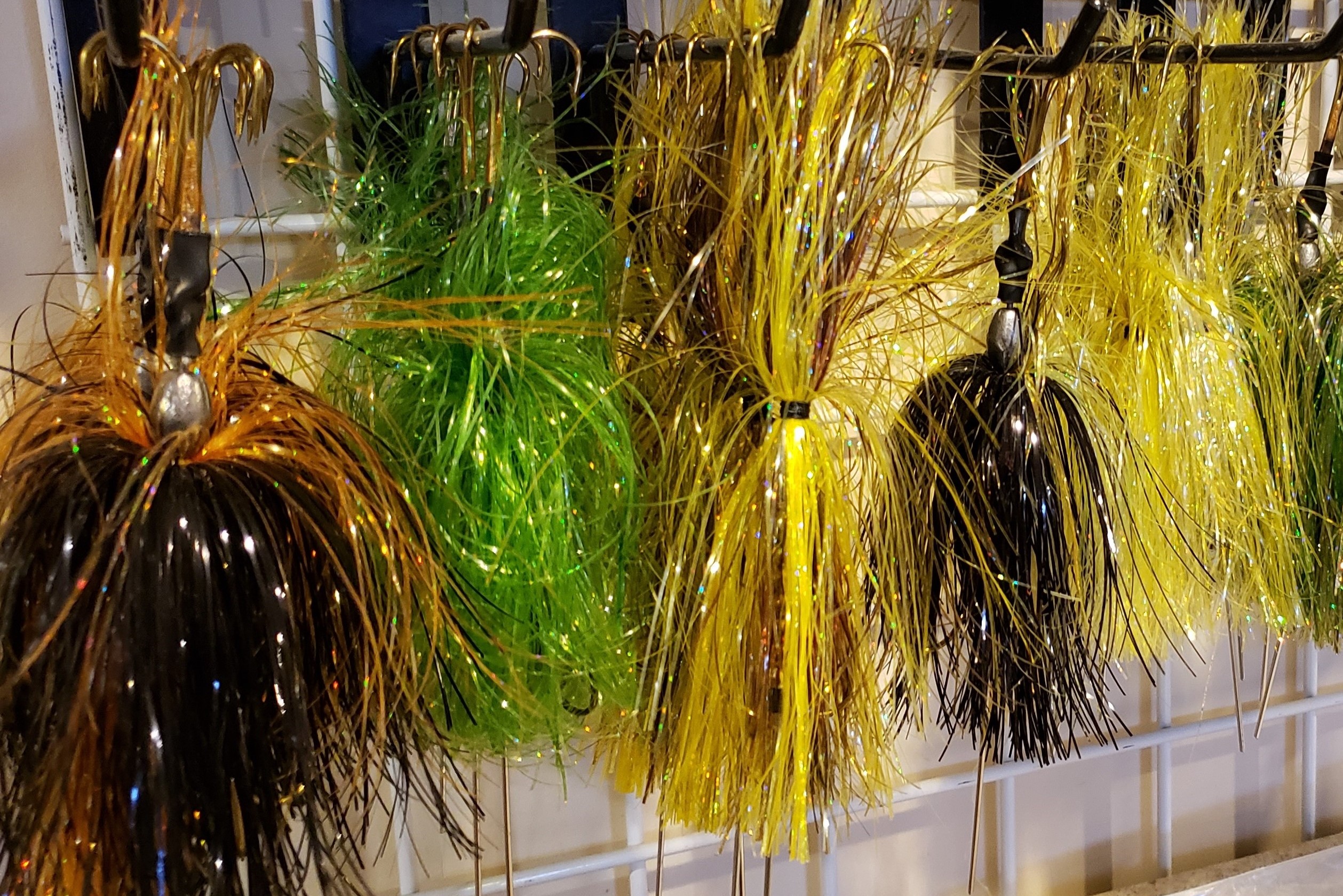 Our Creative Team will take innovation to the highest possible level with different styles of thinking and approach. We spend considerable time developing new baits and combinations to keep you on the leading edge.
Our new Brooklyn line uses Spanky developed tinsel that holds its true color in the water
New skirts colors developed and tested every year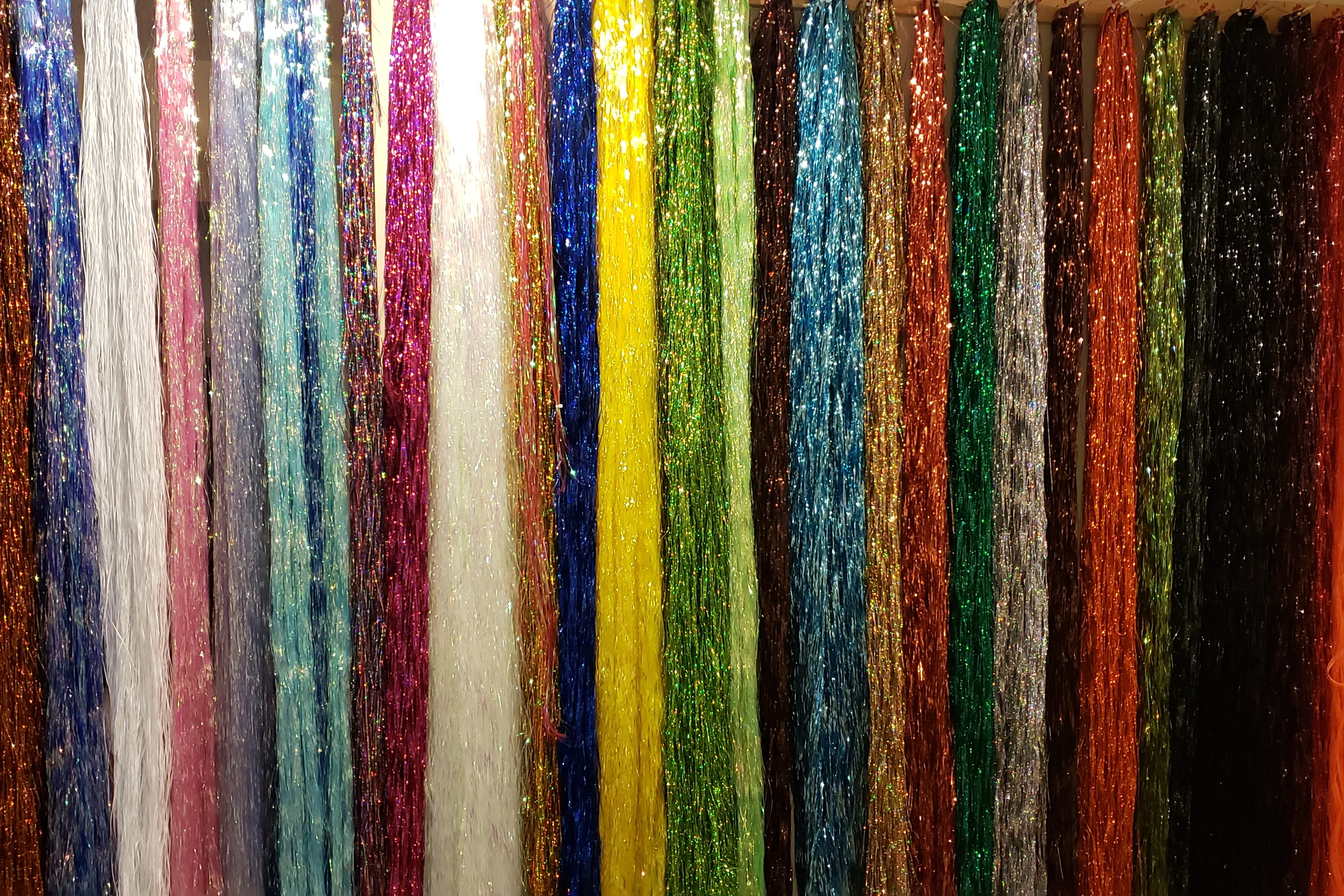 "The Custom Factor" with everything we do! Whether at shows or on our website it's all at your finger tips.
You are able to pick your own skirts from Flashabou, Feathers or Deer Hair
Over 100 Flashabou patterns, 15 Firebird (feather) patterns and 24 Hairball (Deer Hair)
Over 40 different blade colors and patterns
8 different bait sizes
Some baits even offer weight options